Partners & Sponsors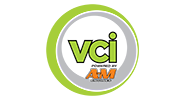 VCI Powered by AM Engines
Title Sponsor
VCI Powered by AM Engines is a professional karting team competing in the most important championships across North America. Their operation draws talent from around the globe with engine support from AM Engines.
Fikse Wheels
Presenting Sponsor
While designing and building championship-winning race wheels is the core of everything done at Fikse, the knowledge that is gained from this is directly translated into their high performance street wheels. Fikse Wheels provide an unmatched advantage on the track and street: lightweight components, superior strength and stiffness, combined with ease of serviceability all combine to make Fikse Wheels the choice of champions and enthusiasts alike.
Fikse has supplied teams in the Grand American Rolex Sports Car Series, Grand American Koni Challenge, American Le Mans, Speed World Challenge, the FIA Sports Car Series, and others around the world.
Winner of the Daytona Championships in: 2003, 2004, 2006 and 2007.
Fikse Wheels. Artfully Designed. Precision Engineered. Made in North America since 1992.
Motorsport.com
Official Digital Media Partner
Formed in 1994, Motorsport.com is a technologically advanced international network of online motorsports content featuring world-class digital distribution, video and interactive multimedia worldwide offering 15 editions in 11 different languages, 24 hours a day, seven days a week.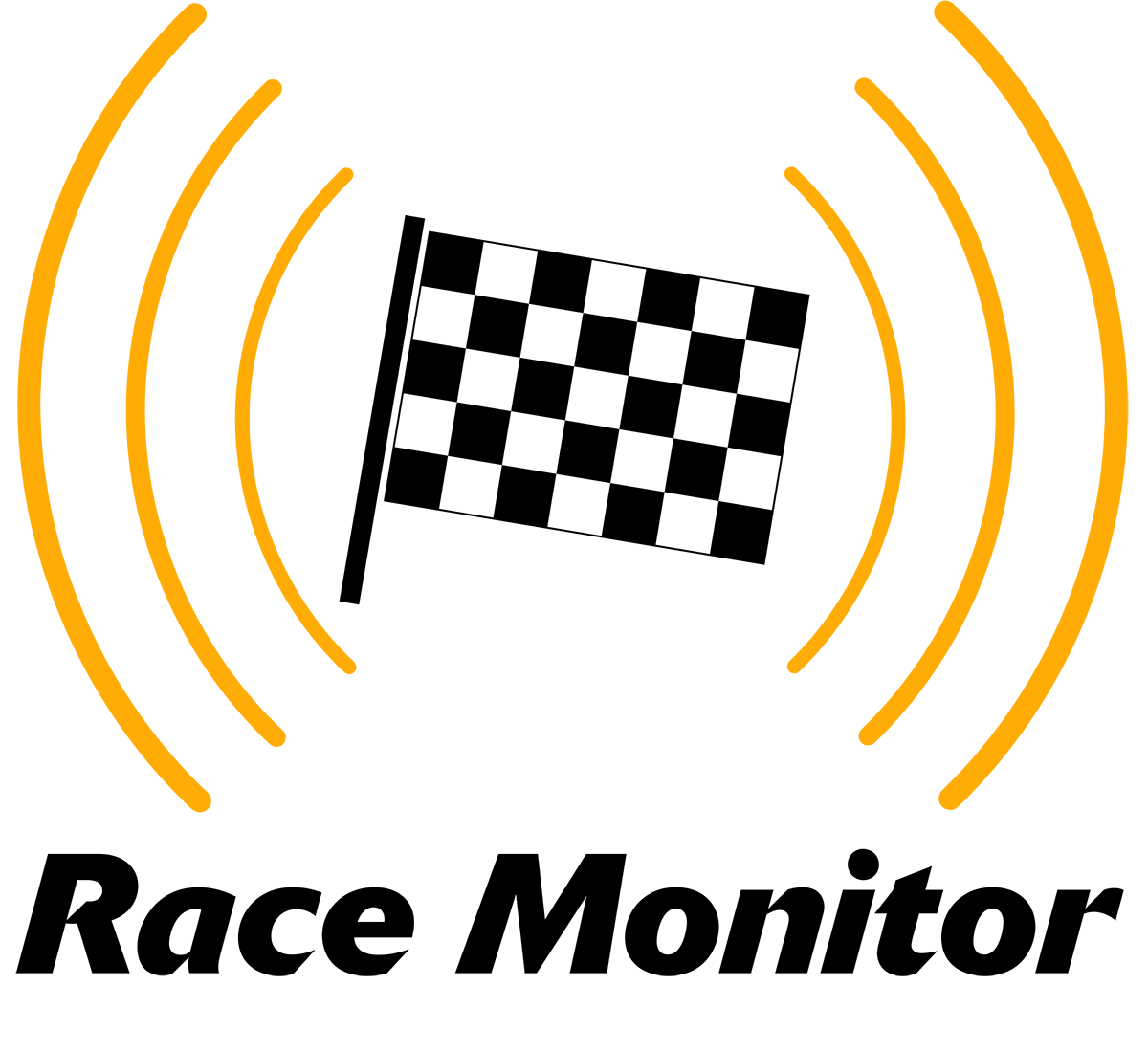 Race Monitor
Official Timing Partner
Race Monitor allows drivers, mechanics and spectators the ability to view live timing from events both over the internet or through the Race Monitor app, which is available for Apple, Android and Windows systems. Race Monitor features living timing information, with abilities to sort racers by position or qualifying times and group racers by class.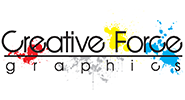 Creative Force Graphics
Official Graphics Supplier
Creative Force Graphics specializes in producing the highest quality graphics. They offer outstanding design service
to give you an image that stands out from the competition. Custom graphics from Creative Force Graphics for the
karting industry include sticker kits, instrument panels, name decals, number panels, logos, visor strips, airbox decals, radiator shade decals, floor pan decals and more. Creative Force Graphics can make anything you want in a sticker!
Deuk Spine Institute
Rotax Micro MAX Class Sponsor
Deuk Spine Institute's world class physicians provide a comprehensive care approach to back and neck pain. Specializing in minimally invasive laser spine surgery- Deuk Spine Institute gets you BACK IN MOTION — FAST!! Deuk Spine Institute serves patients in Titusville and Melbourne, Florida. In Melbourne, outpatient procedures are performed at the Surgery Center of Viera (SCV.) At SVC, patients now have the opportunity to have diagnostic imagery performed via Open S-Scan MRI, a state-of-the-art Open MRI scanner with an emphasis on patient comfort.
Mazda Road to Indy
Rotax Mini MAX Class Sponsor
Since its launch in 2010, the Mazda Road to Indy ladder system has attracted competitors from around the globe. Drivers from Australia, Brazil, Canada, China, Colombia, Finland, France, Ireland, Korea, Mexico, Netherlands, Norway, Philippines, Spain, United Kingdom, Venezuela and Zimbabwe have been part of the grids, showcasing their talents at premier venues on a mix of road courses, temporary street circuits and ovals.
Sanctioned by INDYCAR, the Mazda Road to Indy provides drivers, teams and sponsors an opportunity to gain valuable experience on and off the track while following a clear-cut path of progression through three development series: Cooper Tires USF2000 Championship Powered by Mazda, the Pro Mazda Championship Presented by Cooper Tires and Indy Lights Presented by Cooper Tires.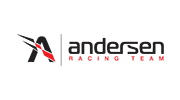 Andersen Racing
Rotax Junior MAX Class Sponsor
Born out of a passion for competition and under the direction of American motorsport legend Dan Andersen, the Andersen Racing Team seeks to develop professionals who will insure it's future survival. By promoting and encouraging the growth of individuals in every sector of motorsport, the Andersen Staff offer a unique approach as well as a cultured attention to detail.
As a proven development program for drivers looking to jump-start their careers, the Andersen Racing Team offers an in-house path for drivers seeking to progress towards the Verizon Indy Car Series along the Mazda Road To Indy. Training at Andersen RacePark in Palmetto, FL (which is also home of the Mazda Road to Indy) the members of the Andersen Racing Team have the opportunity to train under the watchful eyes of industry leaders and current Road to Indy team managers and drivers.
Members of the Andersen Racing Team receive an all inclusive service. Andersen handles everything from kart maintenance and preparation, driving curriculum, career management, data acquisition, driver physical fitness program, race meeting logistics, driver entry into competition, visa services, transport to and from race meetings, accommodations at race meeting, and driver relations to press and media.
Based in Palmetto, FL , the team's immaculate workshop overlooks the beautiful Andersen RacePark facility. The trackside workshop gives the team 24/7 access to the Andersen circuit, allowing for detailed testing and constant development of team equipment.
Rolison Performance Group
Rotax Senior MAX Class Sponsor
Racing comes down to results, and Rolison Performance Group delivers on and off the track. As the industry leading race team and prep shop, RPG offers drivers a level of knowledge and professionalism not offered by your typical karting team.
From the equipment, to the team staff, only the best will do. Owner, Mike Rolison, (Roli), has spent the past decade helping 100′s of drivers and mechanics improve their craft. He has hand selected the industry's best talent for tuning, and coaching to offer the most extensive driver development program coast to coast. Nowhere else is there a more dedicated and accomplished team in the karting paddock. From detailed on track analysis with RPG's data acquisition specialist, to trackside coaching for tuners and drivers, RPG takes individualized trackside support to a whole new level. Whether you are competing locally or on the world stage RPG's driving and tuning instruction will improve your abilities and results. RPG is an authorized Rotax service center and a top supplier of Kosmic Karts and OTK parts, and provides trackside support and arrive-and-drive programs for many series.
PSL Karting
Rotax DD2 MAX & DD2 MAX Masters Class Sponsor
PSL is a karting leader in North America. PSL stands out by its proficiency, its excellent service and the knowledge of its products.
Headed by a young and enthusiastic team, PSL Karting is a dynamic company that delivers performance, professionalism and pro-active decision-making, all of which have immensely increased their growth and expansion. PSL Karting has grown into one of the most important karting operations and one of the most respected karting businesses in North America.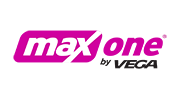 Max One by VEGA
Rotax Masters MAX Class Sponsor
New in 2017, MAXSpeed has introduced the Max One by VEGA Tires for Rotax Senior MAX, Masters MAX, DD2 MAX, DD2 MAX Masters for all official Rotax MAX Challenge events, with Junior MAX utilizing the new compound for the Florida Winter Tour, US Open, USRMC Grand Nationals and local Rotax MAX Challenges.
Zanella Racing
Micro ROK Class Sponsor
Zanella Racing is a premier karting team offering track support, coaching lessons, engines services and parts for sale.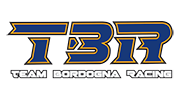 Bordogna Racing Engines
Mini ROK Class Sponsor
The Bordogna family has specialized in kart racing engines and motorcycles since the 1960's, developing the maximum horsepower for their customers in an honest form and being based on the specified technical rule book. Bordogna Racing Engines is located in Delray Beach, Florida. Bordogna offers an engine rental program, dyno testing, blue printing and maintenance of engines for all classes from Cadets to Rotax to KZ1, as well as flowbench testing and CNC customized parts and accessories for engines.
Orsolon Racing
Junior ROK Class Sponsor
Fabio Orsolon started driving go-karts at the tender age of 8 with convincing success. Winner of the 2006 Brazilian Formula Ford Championship and numerous karting titles, the Miami native was born in Cabo Frio, Rio de Janeiro, Brazil. Besides his professional racing activities Orsolon also manages his own go-kart team, Orsolon Racing.
As a driver coach, Orsolon won the Rotax Grand Nationals with Dalton Sargeant in 2011. In 2012, Orsolon won the Florida Winter Tour with Darren Keane and the SuperNationals in Las Vegas with Gabriel Chaves. As team owner, Orsolon won the Rotax Grand Nationals with Max Papis in 2013.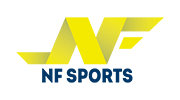 NF Sports/ Piquet Sports
Senior ROK Class Sponsor
Joining forces in late 2016, Piquet Sports and NF Sports is one of the newest partnerships in the North American karting scene. With a partnership created to offer a stepping stone to the higher ranks, young drivers in the program will be coached and advised towards a future career in motorsports. Based in Orlando, Florida, NF Sport/Piquet Sports offers a great infrastructure, trackside support, and race-winning equipment for its drivers, as they take on the most prestigious events on the karting calendar. NF Sports/Piquet Sports is also an exclusive Kosmic Kart and OTK parts dealer for Central Florida.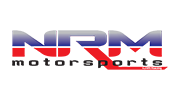 NRM Motorsports
Senior ROK & Shifter ROK Class Sponsor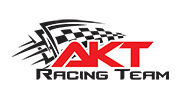 AKT Racing Team
ROK Masters Class Sponsor
AKT Racing Team is an official OTK FA chassis dealer in Florida and supports all racing series in Florida and as well as national level series throughout the United States.
K1 Racegear
Promotional Partner
K1 Race Gear was born in 2003 with the philosophy of offering products to our customers that we ourselves would be proud to use. At K1 RaceGear, we are racers ourselves, and we understand the value of buying quality racing products at a reasonable price. To meet the needs of our customers, we strive to provide quality racing equipment at K1 Race Gear – including racing shoes, suits, driving gloves, helmets, and more – to racers of all ages at a great value. Whether your son or daughter is just starting out in the sport or you have a life-long passion for racing, we have the products for you in our full line of K1 RaceGear. If you are interested in purchasing karting or racing equipment, including racing shoes, suits, and driving gloves, contact K1 RaceGear today!
Bell Helmets
Promotional Partner
Bell Racing USA LLC is the world's leading auto racing and karting helmet company. More Champions in all forms of racing have worn Bell Helmets than any other brand. The Bell name is synonymous with innovation, technology, engineering excellence and superior helmet performance.
Bell designs and develops innovative, technically superior auto racing helmets and accessories that maximize protection and enhance driver performance.