Partners & Sponsors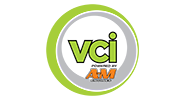 VCI Powered by AM Engines
Title Sponsor
VCI Powered by AM Engines is a professional karting team competing in the most important championships across North America. Their operation draws talent from around the globe with engine support from AM Engines.
Bell Helmets
Promotional Partner
Bell Racing USA LLC is the world's leading auto racing and karting helmet company. More Champions in all forms of racing have worn Bell Helmets than any other brand. The Bell name is synonymous with innovation, technology, engineering excellence and superior helmet performance.
Bell designs and develops innovative, technically superior auto racing helmets and accessories that maximize protection and enhance driver performance.
Mazda Road to Indy
Promotional Partner
Since its launch in 2010, the Mazda Road to Indy ladder system has attracted competitors from around the globe. Drivers from Australia, Brazil, Canada, China, Colombia, Finland, France, Ireland, Korea, Mexico, Netherlands, Norway, Philippines, Spain, United Kingdom, Venezuela and Zimbabwe have been part of the grids, showcasing their talents at premier venues on a mix of road courses, temporary street circuits and ovals.
Sanctioned by INDYCAR, the Mazda Road to Indy provides drivers, teams and sponsors an opportunity to gain valuable experience on and off the track while following a clear-cut path of progression through three development series: Cooper Tires USF2000 Championship Powered by Mazda, the Pro Mazda Championship Presented by Cooper Tires and Indy Lights Presented by Cooper Tires.
K1 Racegear
Promotional Partner
K1 Race Gear was born in 2003 with the philosophy of offering products to our customers that we ourselves would be proud to use. At K1 RaceGear, we are racers ourselves, and we understand the value of buying quality racing products at a reasonable price. To meet the needs of our customers, we strive to provide quality racing equipment at K1 Race Gear – including racing shoes, suits, driving gloves, helmets, and more – to racers of all ages at a great value. Whether your son or daughter is just starting out in the sport or you have a life-long passion for racing, we have the products for you in our full line of K1 RaceGear. If you are interested in purchasing karting or racing equipment, including racing shoes, suits, and driving gloves, contact K1 RaceGear today!