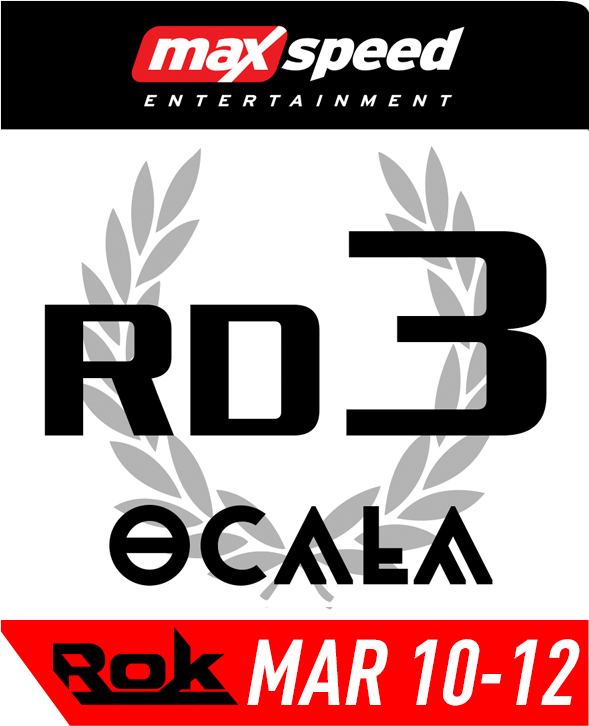 Registration is Now Open for ROK RD 3 Finale Weekend at Ocala Gran Prix
13 February 2017 – Join MAXSpeed Entertainment at the finale weekend of the VCI Powered by AM Engines Florida Winter Tour 2017 Presented by Fikse Wheels. The third round of the ROK Cup USA weekend is set for March 10-12 at the picturesque Ocala Gran Prix in Ocala, Florida.
Click here to register today and save $250.
Advanced registration will close Sunday, February 26, 2017 at midnight EST.
Each individual event weekend includes:
Friday practice and qualifying
Race entry fee
Driver and Mechanic pit pass
Bridgestone tires: Micro/Mini 1 set, all other classes 2 sets
1 bottle Motul oil
5 gal MS-98 fuel
Practice tires, fuel and oil: In an ongoing effort to support our dealer network, all extra items will need to be purchased through these channels whether in advance or at the event. If you need help in locating a dealer, please visit www.gorotax.com or e-mail info@maxspeedentertainment.com.